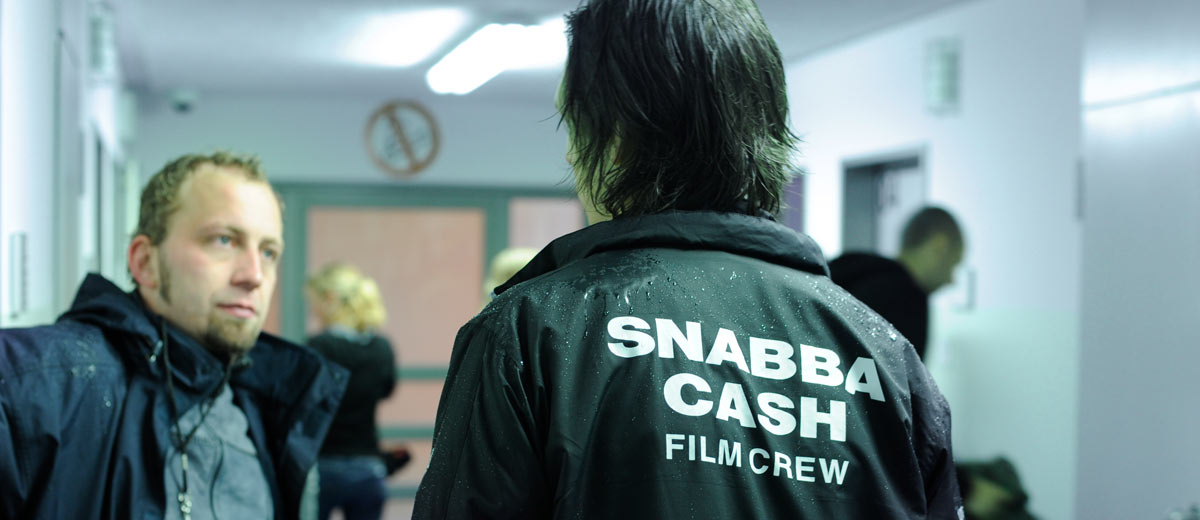 Since its foundation in 2005, the CV Medien team has supported countless production companies and producers in the production of extraordinary films. Always in the main roles: sound production know-how, an uncomplicated, flexible way of working and proximity to the customer.
Here you will get to know the team of CV Media.
Christian Vennefrohne
Managing director, Line Producer, Postproduction Supervisor

Christian Vennefrohne, born in 1976, grew up in the picturesque Münsterland region. He moved to Hamburg in 1998 to study media technology. In the metropolis on the Elbe river, he gained practical experience as a production manager (for Studio Hamburg, among others) and as a freelancer for various cinema and TV productions. A little later, he even got a taste of Hollywood air when he worked in Los Angeles for a few months as an employee of the "German Film Festival" and a production for the TV network Sat1.
Back in Germany, Christian graduated with a degree in media technology in 2005. He left the Hamburg production company in which he had worked as "Head of Production" in addition to his studies, and pursued his big dream: With CV Medien, he founded his own film production company, which he has been managing ever since. From the legendary UFA to Matthias Schweighöfer's Pantaleon Films to Fatih Akin and Bombero International, countless clients have since called on Christian's experience in all areas of cinema and TV production.
Janina Tietjen
Postproduction Coordinator and Assistant to Managing Director
Janina graduated with a Bachelor of Arts degree in Media Management in 2010. Afterwards she completed a traineeship as a production manager at the AGM (organised by public broadcasters). In this position, she had the opportunity to get to know the operating procedures in large broadcasting houses such as NDR, RBB and WDR. After completing her traineeship in 2012, she supported the Filming Coordination department at ICS Festival Service – the company that organizes the legendary Heavy Metal festival Wacken Open Air. From 2013 to 2017, Janina worked as assistant to Managing Director at WunderWerk, a production company specializing in children's and family entertainment.
Janina joined CV Medien as an assistant to the line production and production management. Her declared favorite activities: the planning of ADR sessions and handling the final reports for funded projects.
René Hübner
Postproduction Supervisor
René gained his first experience as production manager and executive producer on various short films and music videos – including for the German rapper Marteria – during his studies in business administration. By that time, it was clear to him that what he had once started as a hobby was to become his profession. So the Hamburg native remained loyal to the film industry after graduating and worked on sets and in production offices all over Germany, including at Studio Babelsberg.
In 2014, he joined CV Medien as a postproduction supervisor, ensuring that national and international film projects are completed on time and on budget.
Alexa Florack
Back-Office and Accounting
Alexa was a regular at the movies long before she completed her bachelor's degree in business administration in 2002. Initially, she worked in marketing and sales positions at various companies before finally joining CV Medien in spring 2017.
Originally, the native Hamburg was planned as a reinforcement for the back office, and in fact, accounting matters are Alexa's main task. But since she quickly turned out to be an all-rounder, she also reliably backs up the team in all other areas.