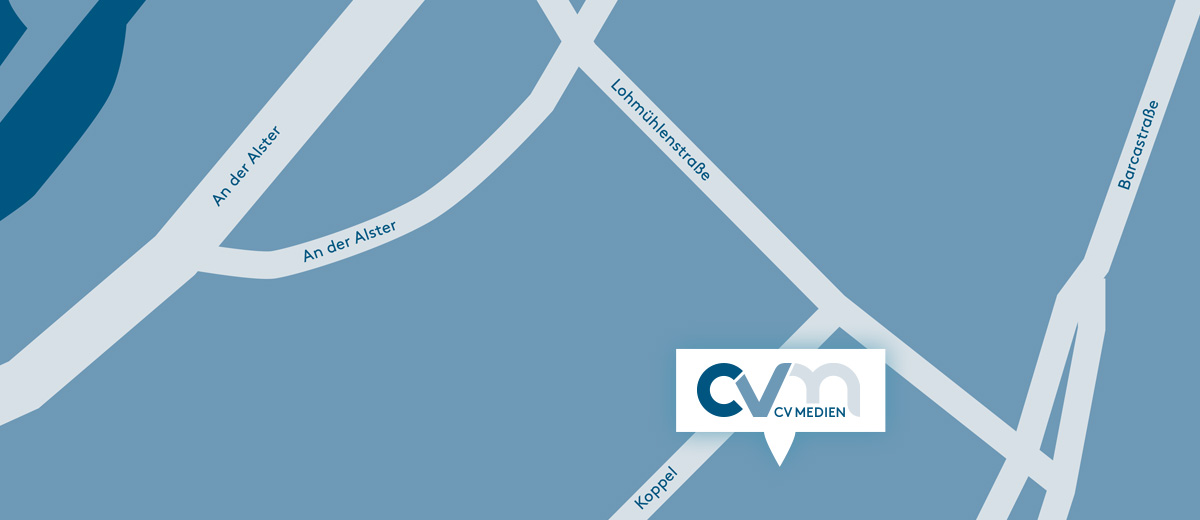 Planning • Consulting • Conception & implementation of media productions
Address
Koppel 106
20099 Hamburg
How to find us:
Our Hamburg production office is located in the heart of the beautiful Hanseatic city at Koppel 106. The street begins at the main railway station (exit Schauspielhaus, Kirchenallee) and runs parallel to the slightly larger Lange Reihe. CV Medien is located directly at the intersection of Koppel/Lohmühlenstraße.
If you are travelling by public transport, it is best to get off at the main railway station (all lines). From there, it is only a 15-minute walk to Koppel 106. Alternatively, take bus no. 6 from the station (last stop Borgweg) and get off at AK St. Georg.
We look forward to seeing you!